Programmable Thermostat Installations
One of the latest in home comfort innovations and energy efficiency is the emergence of programmable thermostats. Call the home comfort experts at Airmaker, Inc today to learn more about your thermostat and home cooling system options available.
Brands that we work with for Programmable Thermostats: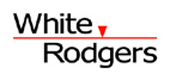 A deluxe programmable thermostat saves energy and delivers precise comfort control automatically – all the while learning how to keep you comfortable and maximize your energy savings.
Call 630-933-0033 Today for a FREE Consultation
Our expert team of HVAC specialists at Airmaker, Inc we will work with you to evaluate your Comfort needs. We will then be able to determine whether you need a thermostate repair, or if a new more energy efficient programmable thermostat would work best.
Professional Installation – Programmable Thermostat
Did you know that where a thermostat is located in your home or business can actually impact your energy efficiency? Our highly trained experts will determine the most efficient location to place your new programmable thermostat so that it is easy to use, and works to improve your energy efficiency and comfort needs.
Programmable thermostats are relatively easy to install as they are a low voltage wiring installation product. These types of thermostats generally only involve 2–10 wires, (depending on your type of heating and cooling system). If your home or office requires a replacement or new thermostat installation, call us at Airmaker, Inc today!