Airmaker Inc is here for YOU
Our Customers are our #1 priority at Airmaker. Without you, we cannot stay in Business. We make sure that the service Airmaker provides you with continues to satisfy you 100%, every time.
Our responsibility is to make sure every single customer is completely satisfied with their experience with Airmaker. Instead of the customer having to deal with someone in each department, Larry acts as the central figure or liaison, so that the customer has just one person who knows their complete situation – start to finish. Even after the situation is resolved, the customer will get at least one follow-up call from Larry – just to make sure everything is still OK.
Larry says that a customer sent him an e-mail which explains why his job is so important to both Airmaker and their customers. It said 'A happy customer will tell ONE person about their positive experience, while an unhappy person will tell TEN people about their negative experience. I am glad to say that I am a HAPPY customer!' By having an advocate for customers who reports directly to the owners, the customer will get their situation taken care of effectively and promptly, with no runaround. Satisfied customers are happy customers.'
Larry is available every day 7am-9pm. If he doesn't answer his phone, leave a message – even on the weekend especially if it is urgent. He often checks his messages and tries to get back to you as soon as possible.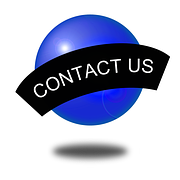 Remember, if Airmaker Inc. doesn't make you 100% happy, "Just ask for Larry!"