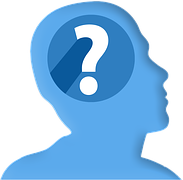 Q: How long should my furnace or air conditioner last?
Older furnace units, made prior to 1980, typically last for 10-15 years. Newer Furnaces with a stainless steel heat exchanger come with a lifetime warranty. Older air conditioners last 10-12 years, while newer units can last 15-20 year with the proper maintenance.
---
Q: What does SEER mean?
SEER stands for Seasonal Energy Efficient Rating.
13 SEER, the most common rating, means that the system is 40 percent more efficient than a system eight years ago. The higher the SEER, the better the rating, and the lower your costs of operation.
---
Q: What size furnace or air conditioner will I need?
For the best possible results, you should always get an in-home evaluation. Due to many factors, your heating and cooling needs will vary. For example, the age and size of your home, the type of insulation and ductwork all determine the unit size you will need. After a complete FREE evaluation of your home, we can make the proper suggestion for your heating needs.
---
Q: Do I need a humidifier?
Yes. The new models, such as the Aprilaire 400, 550, 600 and 700 have fresh water drains, which prevent unwanted mildew deposits. People tend to associate the problems of calcium buildup and rust with old-fashioned humidifiers, but this is no longer the case.
---
Q: Should I clean my furnace and air conditioner every year?
YES! If you properly maintain your unit, you can get many more years of good service. The number-one cause of repairs and/or replacement is due to little or no maintenance.
---
Q: What efficiency should my furnace be?
With current energy costs skyrocketing we recommend at least a 92% efficient furnace. 80% efficient furnaces are available but will give you less of a return on your investment.
---
Q: Who makes the most reliable furnace and air conditioner?
Every company that you have come to your home and quote you on a new system is going to tell you that whatever brand they sell is the best brand for you. Consumer Reports and Heating, Air Conditioning and Refrigeration News all state that the contractor and the knowledge of the product that they are installing is more important than the brand. We prefer Lennox and York because they offer the homeowner a two year 100% satisfaction guarantee backed by the Good Housekeeping seal as well as the manufacturer. This ensures that no homeowner is stuck with a lemon and guarantees your satisfaction. Always be sure to purchase a product that has the good housekeeping seal so you know that you will have the opportunity to receive a new product or a full refund if you are not 100% satisfied.
Q: What is Airmaker Inc's service area?
We Proudly Provide prompt service, repair, and installation of HVAC, Air Quality, and Piping equipment throughout Cook County, DuPage County, Kane County, Lake County, and McHenry County Illinois.
Suburbs we frequently service include: Addison, Algonquin, Bloomingdale, Carol Stream, Chicago, Elk Grove Village, Elmhurst, Geneva, Glen Ellyn, Lake In The Hills, Lombard,  Roselle, St. Charles, Wheaton, Woodstock, and many more wonderful communities throughout the Chicagoland area.