Airmaker's Confident Service Plan takes care of You
No one takes your comfort more seriously. Let our certified technicians keep your equipment running trouble-free. Our Confident Service Plan is the best choice to let you live in comfort.
Save up to $500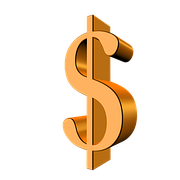 Receive trouble-free service for your furnace and air conditioner with our Confident Service Plan.
We will perform up to two seasonal maintenance tune-ups per year on your furnace and/or air conditioner. We will also provide you with Guaranteed priority service as an added benefit of this plan.
Also, with every consecutive year of membership in Airmaker's Confident Service Plan, you will accrue a $50 credit that is good towards future equipment replacement you may need in the next ten years. This credit is transferable to your new home if you move within our service area. Or, use it is as an added benefit when selling your home.
Savings
Every member in the Airmaker's Confidence Service Plan will find a new way of saving all year long. Your savings will include:
An IMMEDIATE reduction in the annual cost of maintaining and running your equipment.
A 15% discount on all parts and labor during the entire term of your agreement.
The opportunity to accrue valuable Bonus Dollars toward the purchase of future replacement equipment.
Inflation protected service call fees.
Points of Service Tune-Up for your Air Conditioner
Oil Motors
Check fan belts
Check fan blade
Check freon level
Check amperage draw
Check temperature draw
Check temperature drop
Check electrical connections
Inspect condensate drain system
Check thermostat
Calibrate thermostat
Clean air conditioner
Remove all debris from unit
Inspect furnace filter
Inspect furnace blower
Oil blower if necessary
Humidifier:
Warm, dry air acts like a giant sponge, soaking up moisture from everything it touches. Low humidity causes dry skin, irritates throat and nasal passages, aggravates allergies and asthma and makes you more susceptible to illnesses. Replenish that moisture with a whole house humidifier.
UV Air Purifier:
Bacteria and mold spores travel through the air in your home every time your heating and cooling system's fan is in operation. A whole house purifier uses ultraviolet germicidal light to kill mold and bacteria before they re-circulate and affect your family's health.
Programmable Thermostat: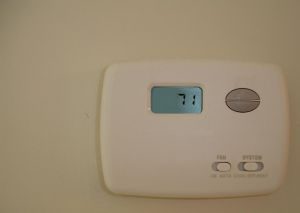 A deluxe programmable thermostat saves energy and delivers precise comfort control automatically – all the while learning how to keep you comfortable and maximize your energy savings.
Carbon Monoxide Detector:
Carbon monoxide is not visible and high levels in the home can be deadly. Just watch the news every winter. This unit is battery operated and has a sensor that isn't activated until it is installed. Equipped with a red light that flashes every 60 seconds, you will be able to see that it is working all the time, helping to keep your family safe from CO2.
Benefits
Keeps operating efficiencies high and utility bills low
Helps to extend equipment life
Helps to protect against costly failures
Provides you the convenience of scheduled service on a regular basis
Gives you peace of mind
Automatic annual renewal of the Peace of Mind Service Plan – we take the worry out of your maintenance
Priority Service
As a member of the Confident Service Plan, you will be guaranteed same-day response to your service needs – during the day or night. You will also receive preferred scheduled times for your seasonal maintenance tune-ups, such as Saturdays and evening hours.
Advantages
One service tune-up for your cooling equipment
One service tune-up for your heating equipment
Confident knowing your warranty will remain valid with proper maintenance
Preferred service scheduling – including Saturdays and evenings
We know you are busy … let us take care of it all for you!
Points of Service Tune-up for your Furnace or Boiler
Clean furnace or boiler
Check chimney base
Clean and check pilots
Check fan belts
Check amperage draw
Check furnace filters
Check all safeties
Check hot water tank
Check gas connections
Check humidifier
Check electrical connections
Check heat exchanger
Check motors and oil if necessary
Check any/all accessories
Check thermostat and calibrate if necessary
Additional Confident Providers
Every member in the Airmaker's Confident Service Plan will find new ways of saving all year long while increasing their comfort and peace of mind with their annual membership. As a member you will also receive a great discount on many accessories that help increase the comfort in your home.
HEPA Air Cleaner:
Featuring TRUE HEPA FILTRATION for filtering airborne allergens, these quiet, lightweight and portable air purifiers are ideal for those suffering from allergies, asthma, respiratory problems or environmental concerns. Air cleaners are medically approved for relief from dust mite allergen, animal dander, pollen, mold spores, bacteria, tobacco smoke, odors, germs and harmful fibers. Efficient at 99.97%, the HEPA Filtration System removes just about anything that could cause a problem, while the Odor Reducing Carbon Filter helps to control odors to ensure you're breathing cleaner, fresher air.